Amphenol Fiber Systems International's (AFSI) Engineering staff offers online application engineering assistance on all products and services.
We provide fiber optic engineering assistance including:
Connector specification support
Fiber cable application support
Custom assembly specification and design
Custom system specification and design
Assembly procedure development
Custom assembly drawing development
Custom termination procedure development
Systems development and planning
Project budgeting and scheduling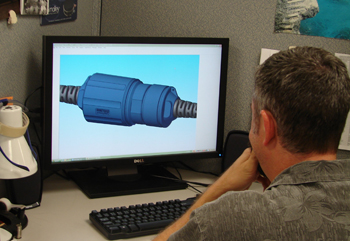 AFSI utilizes the latest computer-aided design technology to design and develop our fiber optic products and services. This same system level expertise is applied to all custom applications and systems development.