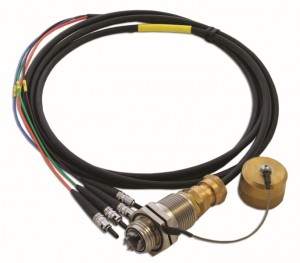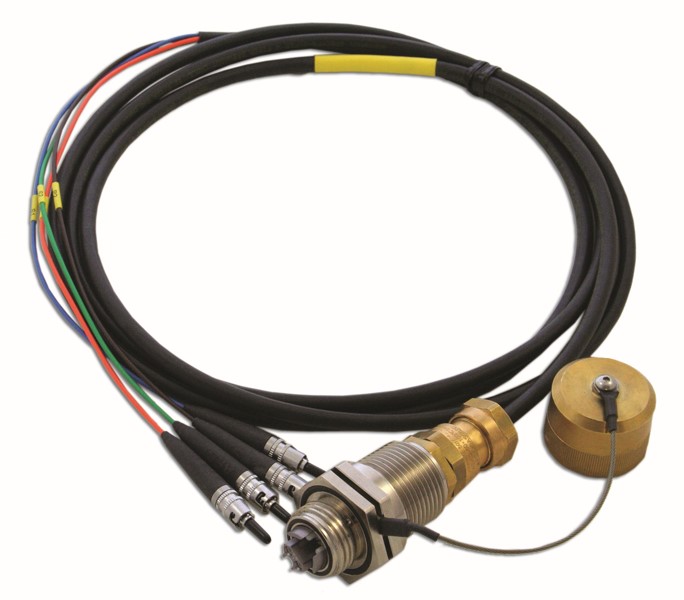 TFOCA-II® EX
Physical Contact Connectors – Hermaphroditic Connectors
Amphenol Fiber Systems International (AFSI) offers the TFOCA-II® EX connector to provide fiber optic connectivity in Zone 1 and Zone 21 hazardous environments. AFSI was awarded an ATEX certification number (09ATEX1033X) from Sira for its fiber optic 4-channel TFOCA-II® hermaphroditic plug and receptacle connectors. This certification allows TFOCA-II® EX connectors to mount directly to flameproof enclosures in hazardous environments, providing a safe, robust and user friendly fiber optic interface.
The TFOCA-II® EX is ideal for instrumentation and control systems located in petrochemical production, exploration and process facilities by eliminating the need for hard-wired fiber optic cable glands ,reducing deployment, maintenance and teardown time. Also, when compared to hard-wired cable glands, the equipment can be connected and disconnected by minimally-trained personnel.
The TFOCA-II® EX was specifically designed for fiber optics using field-proven TFOCA-II® technology. The standard TFOCA-II® EX supports up to four single mode or multimode fiber optic contacts. Using precision ceramics, the TFOCA-II® EX provides excellent optical performance with insertion losses of 0.3 dB typical and 0.75 dB maximum. The connector is also easy to terminate with standard fiber optic tools and training.
Features & Benefits
Enables direct mounting to explosion-proof rated enclosures reducing deployment and tear down times
Allows equipment deployment by minimally-trained personnel
Specifically designed for fiber optics using field-proven TFOCA-II® technology
Applications
Hazardous environments in petrochemical refineries
Oil & gas drilling platforms
Power plants
LNG terminals ordering